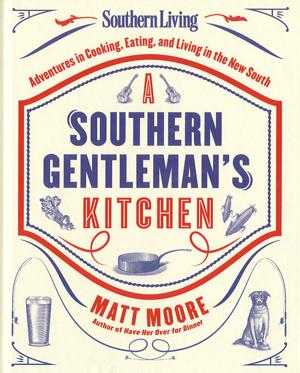 Idgie Says:
Okay, take a man that looks damn good in a ball cap - channeling Luke Bryan (seriously, check the picture on page 13, then check the photo of them together on page 134), add some lively and loving stories of his family and history of food love, throw in some absolutely scrumptious recipes and stupendously straight forward and sensible hints and tips........and you have yourself a recipe book that looks great, is worthy of the main bookshelf and can actually be useful.
This book has some great sections, such as tools and daily ingrediants that you should always have in your kitchen. Then each recipe shares the ever so helpful knowledge of how much time you will spend elbow deep in grease and flour and how much will involve you keeping an eye on the oven.
After a bit we come to Sitty's fried chicken. (Page 101) I have never successfully made fried chicken in my life. This recipe is in-depth (no "cooking till it's time to turn") and simple. I might actually have a shot with this one.
Slow Roasted Pork with Peach Salsa
I drooled as I turned the pages and saw the Slow Roasted Beef and Carrots in Pan Gravy (Page 176); Blackberry Bourbon Sauce over a Cast Iron Tenderloin on page 144, Pulled Pork BBQ Nachos on page 48; and absolutely divine sandwich shown to the side of Slow Roasted Shoulder Pork with Peach Salsa (page 140).
This is yet another Southern Living/Oxmoor House masterpiece that I will proudly show off in my Fancy Room Southern Cookbook collection.
______________________________
Hardcover: 288 pages
Publisher: Oxmoor House (April 28, 2015)
Language: English
ISBN-10: 0848743679
ISBN-13: 978-0848743673
A Southern Gentleman's Kitchen
Nashville cook Matt Moore wants all Southern gentlemen to feel comfortable whipping up a great meal. But you don't need a Y chromosome to find inspiration in Moore's collection of 130 recipes with classic and New South flavors. All Southern cooks—men and women alike— will want to keep this book close at hand.
Today, in addition to being chivalrous, honest, and generous, a Southern gentleman is socially connected, well-traveled, and has an appetite for life. In this part-cookbook and part-guidebook, Matt Moore embraces a fresh perspective on what it means to cook, eat, and live as a true Southern Gentleman in the 21st century.
Moore takes readers on an entertaining walk through the life of a Southern gentleman using recipes for 150 distinctly simple Southern dishes for every meal of the day, plus tales from family and some well-known friends. Gorgeous full-color photography graces this culinary update on authentic Southern cuisine. Featured recipes include everything from Seafood Gumbo and Gameday Venison Chili to desserts like Grilled Georgia Peach Crisp and favorite cocktails like The Brown Derby and NOLA Sazerac.
About the Author
The son of a cattleman and the grandson of a butcher, Matt Moore is, for all intents and purposes, the quintessential Southern gentleman. With the philosophy of "Work hard, play harder," this Nashville, Tennessee-based musician, husband, traveler, and entrepreneur cooks the way he lives--simply, honestly and with great gusto.
This self-taught chef, who invites friends Luke Bryan, NFL standout Jon Stinchcomb, Dave Haywood of Lady Antebellum and more to join him at the stove, is the go to resource for reliable recipes created for the man's-man. His food-writing has garnered critical acclaim by publications such as
The Wall Street Journal
,
The Chicago Tribune
, and the
New York Times--
who named Moore's first book,
Have Her Over For Dinner: A Gentleman's Guide to Classic, Simple Meals
, as one of the year's best cookbooks. With national television appearances on the likes of The Today Show, Fox & Friends, BetterTV, and WGN under his belt, Moore, with his camera-ready looks and Southern charm, is quickly and unquestionable becoming a favorite mainstay in the world of food personalities.