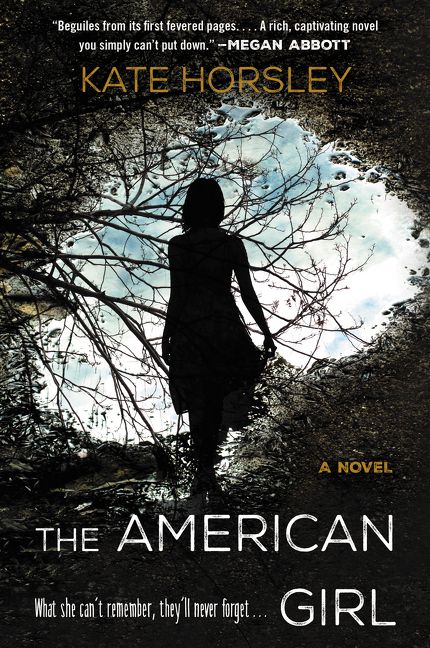 Idgie Says:
This fascinating story told in three ways: a video recording of Quinn in the hospital as she works to remember what happened; Quinn's earlier blog journals; and First Person Molly - the investigative reporter.
Quinn's blog journal entries are disturbing as she is wary of a possible stalker and her readers are telling her to be careful. She has been shipped off for the summer by her absentee parents to a computer matched family in France and while it seemed good on paper, the match is far from perfect for her.
After Molly starts investigating what happened to Quinn, before they even notice the French family is missing, she finds herself sideswiped while driving her car, desk ransacked, etc. Who is going after her when she barely understands what crime, if there is one, has occurred?
Molly and Quinn begin to work together to find the truth of why she ran out of the woods screaming and injured and where the missing French family are.
This is a twisty story, what's the truth? Is Quinn hiding something from the world...or from herself?
Click HERE for Excerpt
_______________________________________
The American Girl
Kate Horsley
William Morrow
August 2016
About the Book
From a bright new talent comes a riveting psychological thriller about an American exchange student in France involved in a suspicious accident, and the journalist determined to break the story and uncover the dark secrets a small town is hiding.
On a quiet summer morning, seventeen-year-old American exchange student Quinn Perkins stumbles out of the woods near the small French town of St. Roch. Barefoot, bloodied, and unable to say what has happened to her, Quinn's appearance creates quite a stir, especially since the Blavettes—the French family with whom she's been staying—have mysteriously disappeared. Now the media, and everyone in the idyllic village, are wondering if the American girl had anything to do with her host family's disappearance.
Though she is cynical about the media circus that suddenly forms around the girl, Boston journalist Molly Swift cannot deny she is also drawn to the mystery and travels to St. Roch. She is prepared to do anything to learn the truth, including lying so she can get close to Quinn. But when a shocking discovery turns the town against Quinn and she is arrested for the murders of the Blavette family, she finds an unlikely ally in Molly.
As a trial by media ensues, Molly must unravel the disturbing secrets of the town's past in an effort to clear Quinn's name, but even she is forced to admit that the American Girl makes a very compelling murder suspect. Is Quinn truly innocent and as much a victim as the Blavettes—or is she a cunning, diabolical killer intent on getting away with murder…?
Told from the alternating perspectives of Molly, as she's drawn inexorably closer to the truth, and Quinn's blog entries tracing the events that led to her accident, The American Girl is a deliciously creepy, contemporary, twisting mystery leading to a shocking conclusion.