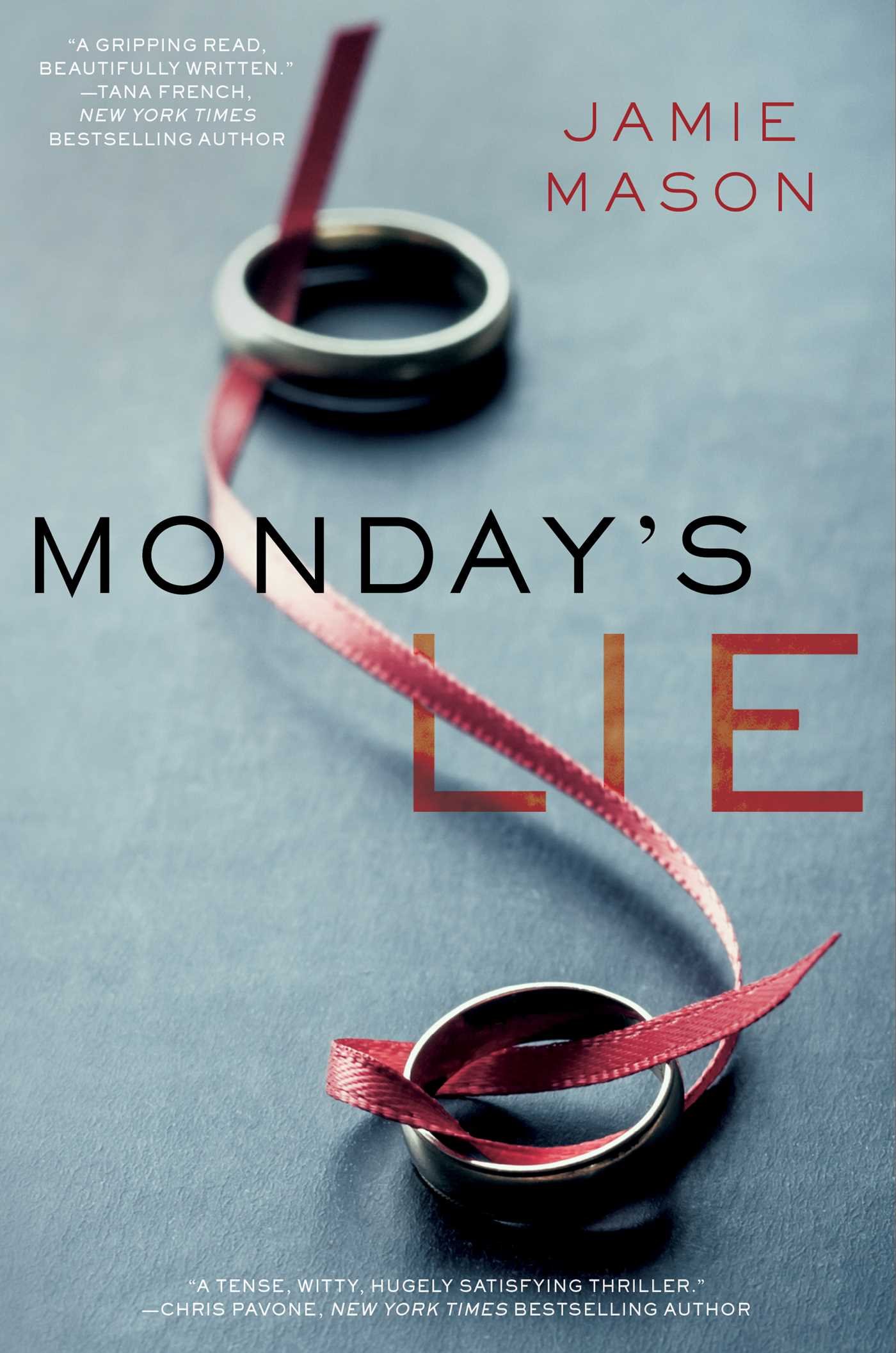 Idgie Says:
A woman grows up in a household of odd inconsistencies with a mother who appears to have secrets to hide and possible enemies. Raised with a strong level of paranoia and great talents of observation, Dee one day decides things aren't right. Is she being followed by someone on a daily basis? Is her husband cheating? Why does she find a secret bank account? Is he leading a double life?
Or has all that paranoia growing up sunk in too deep and she's imaging all of this?
You follow her as goes deeper and deeper into a new world view as she starts building her own assaults against the "enemies" in her life.
A gripping book showing the unraveling of a marriage and a life for reasons you would never expect in the everyday suburban setting of a couple of average people, with average jobs, leading everyday lives.
____________________________________
Monday's Lie
Gallery Books
February 3, 2015
From the acclaimed author of the "ripping good" (The New York Times) debut novel Three Graves Full comes a new thriller about a woman who digs into her unconventional past to confirm what she suspects: her husband isn't what she thought he was.
Dee Aldrich rebelled against her off-center upbringing when she married the most conventional man she could imagine: Patrick, her college sweetheart. But now, years later, her marriage is falling apart and she's starting to believe that her husband has his eye on a new life...a life without her, one way or another. Haunted by memories of her late mother Annette, a former covert operations asset, Dee reaches back into her childhood to resurrect her mother's lessons and the "spy games" they played together, in which Dee learned memory tricks and, most importantly, how and when to lie.
But just as she begins determining the course of the future, she makes a discovery that will change her life: her mother left her a lot of money and her own husband seems to know more about it than Dee does. Now, before it's too late, she must investigate her suspicions and untangle conspiracy from coincidence, using her mother's advice to steer her through the blind spots.
The trick, in the end, will be in deciding if a "normal life" is really what she wants at all. With pulse-pounding prose and atmospheric settings, Monday's Lie is a thriller that delivers more of the "Hitchcockian menace" (Peter Straub) that made Three Graves Full a critical hit. For fans of the Coen brothers or Gillian Flynn, this is a book you won't want to miss.