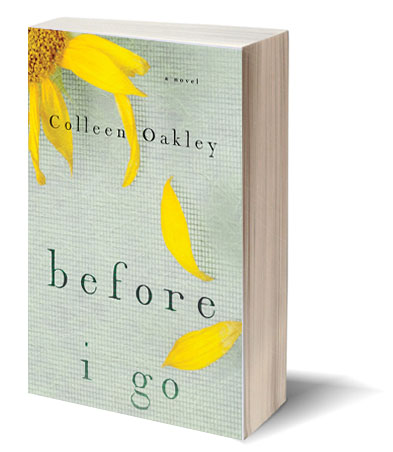 Idgie Says:
A shout out for a book that is sure to be a gut-wrenching tear jerker, even if it's in a good way.
____________
Colleen Oakley presents her debut novel BEFORE I GO (Gallery Books (Simon and Schuster);
January 6, 2015
). Colleen's novel is one of Gallery's biggest titles of 2015! Additionally, BEFORE I GO has been chosen as an Indie Next Pick for January 2015 by the Independent Booksellers Association.
A heart-wrenching novel, BEFORE I GO follows twenty-seven year old Daisy, who is diagnosed with stage four breast cancer and decides to find her husband a new wife in the six months she has left. As the idea of her husband with another woman becomes all too real, Daisy's forced to decide what's more important in the short time she has left: her husband's happiness, or her own.
In a voice that will speaks to fans of The Fault in Our Stars or PS I Love You, Oakley tackles the difficult issues of terminal cancer, infidelity, and marriage with an appropriate amount of levity and warmth, in a style that feels very true to life. Please see below for more information about the book and early praise from reviewers.
The Georgia Center for the Book will host Colleen for a book event at the Decatur Library on January 7th at 7:15 PM.