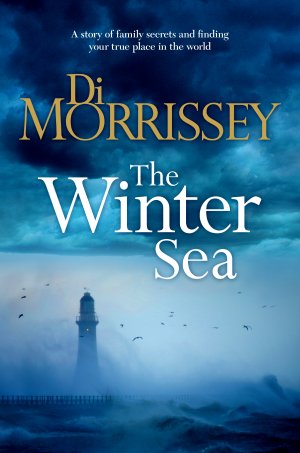 St. Martin's Griffin
Trade paperback
December 30, 2014

Idgie Says:
I found this book to be disappointingly plotted.
The back cover and description call this Cassie's story about her marriage, new love and finding out dark family secrets.
But Cassie's story doesn't start until page 104. By then, after reading about Giuseppe's life since he was 10.....I could care less about her's. She is a stranger to the story. I wanted to read about the dark secrets when they occurred during Giuseppe's life, not when Cassie discovered them years later.
So I paged to 231 and continued with his story.....a small village fisherman boy who succeeds by working hard after catching a boat to Australia in the 30s.
Perhaps if the story had been stylized with back and forth chapters, I would have remained interested in both lives and stories, but after a 1/3 of the book being only about one life - and an interesting one at that, I only wanted his story, not a new one suddenly thrown in.
Again, just my opinion, but I was unable to command my attention to Cassie after being with Giuseppe for so long.
______________________________________________________
Book Description:
The Winter Sea
The Winter Sea is a sweeping saga of family, honour and secrets set on the beautiful NSW south-coast.
Escaping to the country from her unhappy city life, Cassie Holloway moves to the little town of Whitby Point. Here she meets the Aquino family, whose fishing business was founded by their ancestor, Giuseppe, an immigrant Italian, some ninety years before.
Life for Cassie on the south coast is sweet as she sets up a successful restaurant and falls in love with Giuseppe's great-grandson Michael. But when the family patriarch dies, a devastating family secret is revealed which threatens to destroy her dreams. Cassie's future happiness now rests on her quest for the truth.
A novel about finding your true place in world, The Winter Sea is a must read.
Click here to download a free sample of The Winter Sea